"The Light"
Growing up in Liberal FGC Quakerism, I would often hear reference to "the light" as something warm and comforting. I felt comforted when someone said that they were going to hold me in the Light, and I felt comforted when I heard Friends profess to honor the Light within everyone.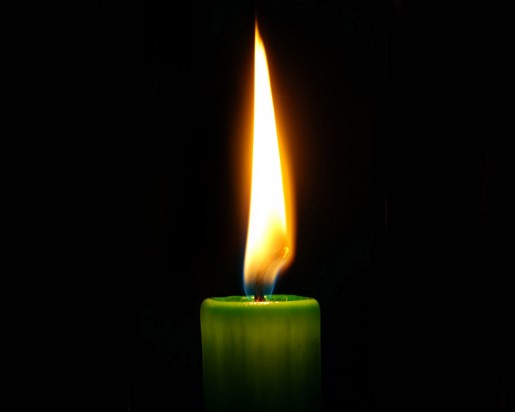 After reading Early Quaker writings though, I wonder if I didn't grow up with a Disney-esque version of "the Light".
Our spiritual forefathers and mothers spoke of a "Light" that was more like a spotlight, intense and uncomfortable, that would shine on the the dark places inside of ourselves and reveal the things that we are trying to hide. This "Light", honestly, sounds horrifying. It is no wonder they also called it the "refiner's fire".
The Early Friends believed that we must all go through the refiner's fire before we are healed, before we are whole and before we step back from our greed, our oppression, our brokenness. We must let go of the ways that we are hiding, the things that we are using to shield ourselves. We must become naked.

Shining "the Light" on the Culture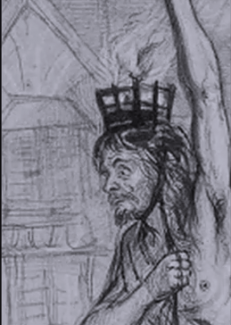 By literally going naked though the streets, Early Quakers were attempting to direct that spotlight onto the society around them. To strip away the ways that people were hiding… behind their socio-economic class, their professions, their social status.
Solomon Eccles and other Friends went naked publicly to witness that it is not enough to be wealthy. It is not enough to be successful. It is not enough to be well-liked.
In fact, these things are mostly empty. By wearing these metaphorical articles of "clothing", we are only capable of scratching the surface of the fulfillment that we are to feel in this life. This in fact interferes with our living in true communion.


Shining "the Light" on Ourselves
As I have been traveling and sharing Clothe Yourself in Righteousness with Friends, I have come to realize that the revealing light of the refiner's fire is not just something that we shine on the culture around us, as Early Friends often did.
Indeed, the society we live in today is truly fallen. The evils committed by it are directly caused by the ways that those in power are hiding… not accountable, not authentic. It is our duty and responsibility to shine a bright spotlight upon our policy-makers, our wealthy and our powerful, revealing their true intentions, and transforming our systems into something altogether more whole, more transparent, more well-intentioned.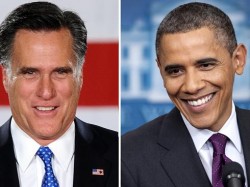 This is much of what the Early Friends were doing when they would go naked as a sign. It was a time of revolt and great hope for radical transformation of the culture.
And while there is deep need for this kind of "Light" to shine today… on our politicians, on our wealthy, behind closed doors, on the CEOs of corporations, we trick ourselves into complacency by not first inviting it to shine on ourselves.
The True "Light": Quakerism Will Perish Without It
Friends, there is one thing that I can say with confidence after my 4 years of traveling in the ministry: the Religious Society of Friends is hurting.
At the very least, I think we can all agree that there is intense segregation between the generations. As the baby boomers start to look for the next generation to hand Quakerism off to, there might be no one there to take it.
But it doesn't have to be this way.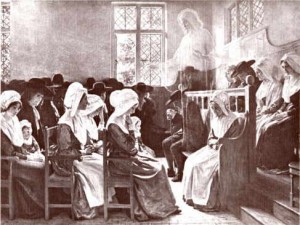 My belief is that Modern Quakerism is just a step away from vitality, relevance. We needn't throw up our hands in exasperation. We needn't hide our faces in shame. We needn't pretend that it doesn't matter or that it's out of our control.
And we also needn't pretend that there is no problem. There is a problem, Friends. And it is only reflected in our financial shortfalls, our dysfunctional business meetings, our dwindling numbers. These are the symptoms.

So what is the disease?
I don't think that I am qualified for this diagnosis. In my travels I have heard literally hundreds of Quakers acknowledge the symptoms and go on to name a different diagnosis.
I don't think any individual has a large enough view of the big picture to be able to fully name it.
I do, however, know what to prescribe: the Light. The refiner's fire. A revealing. Nakedness.
It is only when we stop hiding from ourselves, hiding from each other, from God, that we will be able to come back into our power, our faith, and our usefulness as a religious society. It is only when we are naked that we can see each other clearly.
Let's stop hiding, Friends.
Queries
As I've been traveling and sharing Clothe Yourself in Righteousness with Friends, some questions have emerged for us to ask ourselves as a religious society.
What are we (as Quakers) ashamed of?
What are we (as Quakers) afraid to admit to ourselves?
What are the conversations that we (as Quakers) fear most?
Where are we wearing fig leaves?
What are the parts that we're wanting to hide?
What would happen if we took the fig leaves off?
What are we afraid to lose?
What could be gained?